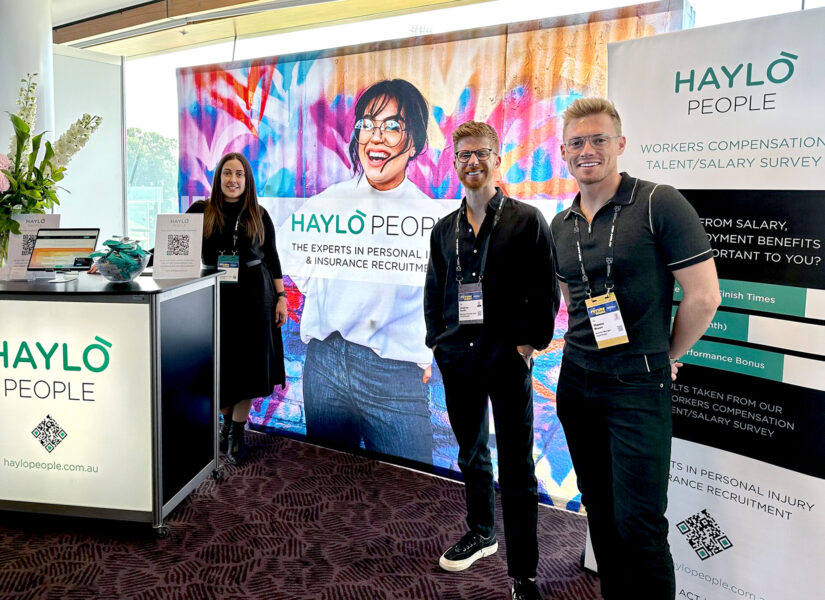 The PIEF National Summit and Awards for 2023 were held at the iconic Adelaide Oval a few weeks ago. Haylo was in attendance for the informative keynote and plenary sessions, gala event and was on hand for a chat at our brand new event stand.
Over the two days we were able to catchup with our industry colleagues, friends and business associates, as well as making many new industry contacts. Some of whom are already in the diary to meet up with over the next few months.
Key Note Speakers
The keynote presentations and plenary/panel sessions were very informative and insightful, and we thank both Dr Ben Hamer for his presentation on Attraction and Retention, and Dr. Jordan Nguyen for his presentation about Artificial Intelligence and Innovation. The plenary sessions that followed on both days were lively discussions.
Over the two days, the main conference theme of the 'Future of Work' was discussed through pertinent topics that included Mental Health, Capability & Professional Standards, Attraction & Retention, and Innovation & Artificial Intelligence. Once again PIEF put on a great event.
About PIEF 2023
The PIEF summit showcases initiatives that have achieved exceptional outcomes and industry best practice in motor accident (compulsory third party), workers' compensation, disability and life insurance sectors.
It provides a unique opportunity for industry practitioners and stakeholders to consider the "Future of Work" and hear from thought leaders, experts and industry practitioners.
The conference attracts delegates working in the personal injury and disability management industry from all across Australia, with everyone looking forward to the The Excellence in Personal Injury and Disability Management Awards Gala Dinner.