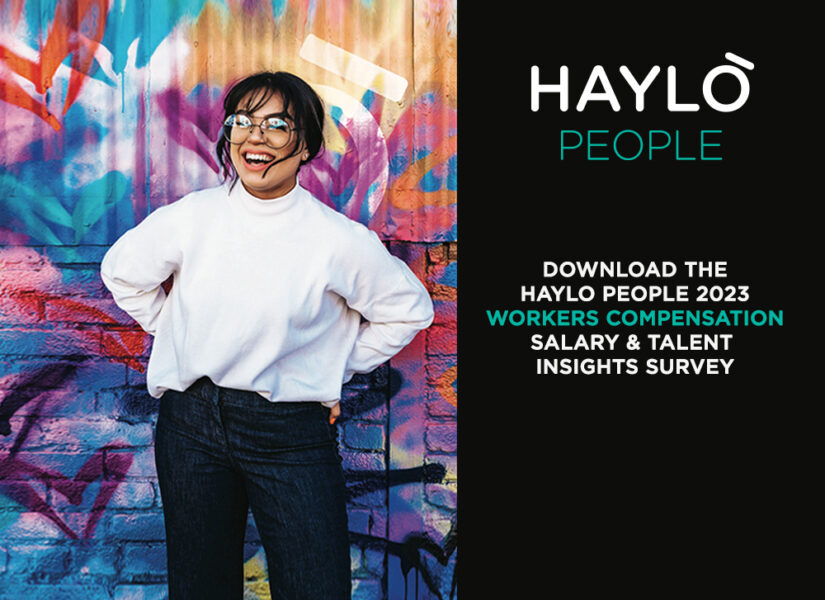 After 6 months of speaking with a wide range of industry professionals, collating info and analysing the data, Haylo People is proud to announce the launch of our 2023 Workers Compensation Salary & Talent Insights Survey!
Yesterday Andrew Smith hosted a live, digital event where he presented the 2023 Survey to the industry. Whilst the presentation was a broad overview of the Survey, Andrew also included our key findings and analysis. The volume of follow up requests after the launch proves just how valuable the Survey data is to the industry.
Download Your Copy
To download your copy of our 2023 Workers Compensation Salary & Talent Insights Survey, simply click on the following link:
If you wish to discuss the survey findings, or would like to organise a private presentation of our analysis then please Contact Us.
About The Survey
In 2022 Haylo People developed the Workers Compensation Salary & Talent Insight Survey. Our survey, an industry first, compiled data from Worker Compensation Industry professionals Australia-wide and focussed on salary expectations, employment conditions, trends and other factors affecting our industry.
The objective of the Survey is to support both employers and employees within the industry by delivering specific data and analysis. Our aim is to provide greater insight as to where our industry is placed right now and the direction we can see it moving in.