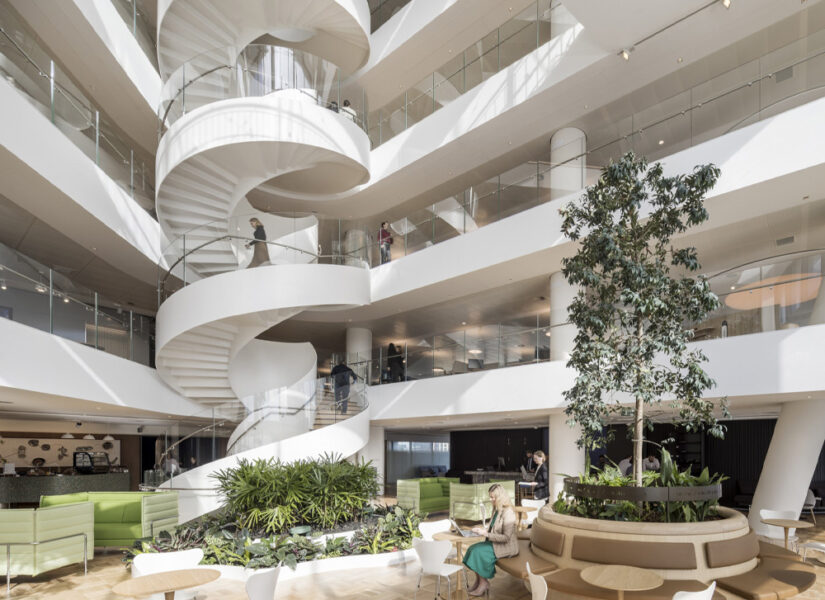 For the Haylo team 2023 has been an amazing year for learning and positive change. Our team evolved and grew, which saw the need for us to move to new offices earlier in the year. But 6 months later we've outgrown it! We've now moved again, this time into a stunning new space in the incredibly stylish Quay Quarter Tower at 50 Bridge Street. There's more info on this to come, so watch this space.
THE HAYLO TEAM
September has seen some big changes within the Haylo Team. We've bid farewell to a much loved team member, saw another come back to us and welcomed on-board two more recruitment professionals… what a month!
Welcome Back Hani Kumar!
After a short break our incredibly hard working, Melbourne based candidate manager Hani Kumar has returned to the Haylo team and we couldn't be more delighted. Welcome back Hani, we've all missed you!
> Connect with Hani Via LinkedIn
Welcome To The Haylo Team Jodie Elliott
Perth based Jodie Elliott has joined the Haylo team as our Principal Recruitment Consultant for Western Australia. A highly experienced recruitment professional, Jodie has over 22 years of experience covering industry sectors that include Insurance, FMCG, Pharmaceutical, Engineering and Healthcare. Now focusing on Workers Compensation & Injury Management, Jodie is keen to represent Haylo to our wonderful Western Australian clients.
> Connect with Jodie Via LinkedIn
Welcome To The Haylo Team Dakota Morgan
Sydney based, and working out of our swanky new Quay Quarter offices, Dakota joins the Haylo team as our new Candidate Manager for General Insurance, working alongside our director and co-founder Danielle Marshall. We're very excited to have Dakota as part of our team!
> Connect with Dakota Via LinkedIn
Farewell Thomas Brown
Our wonderful Thomas Brown has made the decision to leave Recruitment Agency life and return to the internal TA world, where he established his career. He's made the move to a new industry with a new challenge and we wish him nothing but success in his new role. We've loved working with you Tom!
"Haylo is an incredible agency, with a team that cares for their candidates and clients and I couldn't imagine being anywhere else if I was staying in the recruitment agency world!" – Thomas Brown