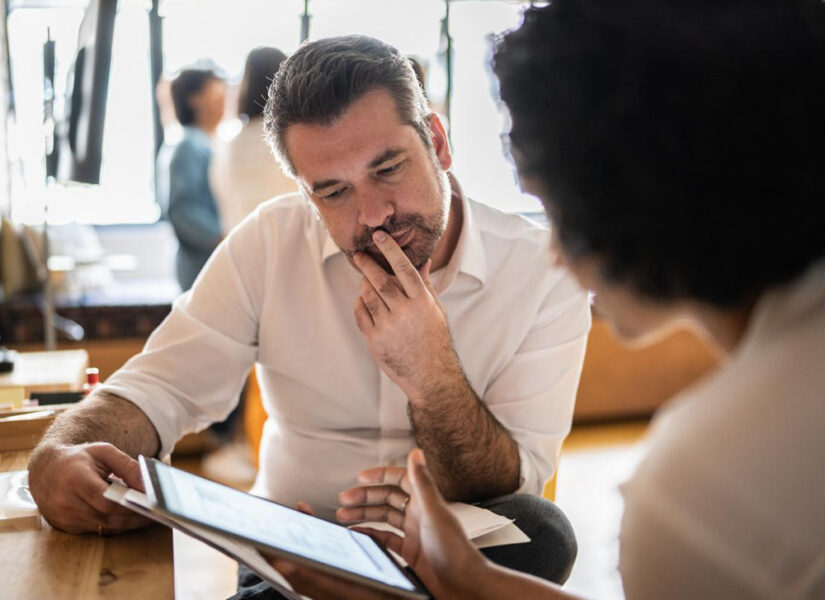 Asking for a pay increase is a significant step, and it is natural to feel nervous or unsure on how to go about it. However if you approach the conversation with the right mindset and preparation you can increase your chances of success.
Here are some tips from Haylo People Co-Director Andrew Smith on how to go about planning that conversation and increase the chances of a successful outcome:
DO YOUR HOMEWORK
It's essential to do your research and find out what the industry rate is for your role and level experience. This will give you an idea of whether your salary package is on par with others in your industry. Industry salary surveys like Haylo's Workers Compensation Salary/Talent Survey are incredibly useful for comparing salaries across roles, experience and location.
MAKE A COMPELLING CASE
It's important to ask yourself what you bring to the table. For example what are some of the projects/tasks you've completed, new responsibilities you've taken on, or positive feedback you've received from colleagues or clients? It's important to be specific and show how your work has contributed to your team's success.
SETUP A MEETING
This is important, don't ambush your manager! Once you have your research in hand, set up a meeting with them, noting what it is you wish to discuss. This can be a scary step, but remember your manager wants you to be happy in your role and progress in your career. Find a time that works for both of you, and prepare yourself mentally for the conversation.
PRACTICE YOUR PITCH
The last thing you want to do is go into your meeting underprepared. It's important to rehearse what you're going to say and how you're going to say it. It's very useful to have a friend 'role-play' your pitch with you, as this will make you more comfortable both in your delivery and in responding to likely questions your manager may have.
MAKE A COMPELLING CASE
When you're in the meeting with your manager remember you need to start positive; making it clear how much you enjoy working with them, the team and the company. Go on to explain your research and why believe that you deserve a pay increase. Use the specific examples you compiled to support your argument.
BE OPEN TO NEGOTIATION
It's essential to remember that your manager may not be able to give you the exact pay increase you're asking for, but they may be able to come part way, or offer other benefits and incentives. It's imperative to be open to negotiation and find a solution that works for both of you.
BE PROFESSIONAL
Finally, don't forget to be respectful and professional throughout the conversation. You're both on the same team, and you're both working towards the same goal.
Try the above tips, but if you'd like some further help or need salary comparison data then please feel free to contact us for a confidential chat, we here to help.
Andrew Smith
Co-Founder, Haylo People
> Connect with Andrew via LinkedIn