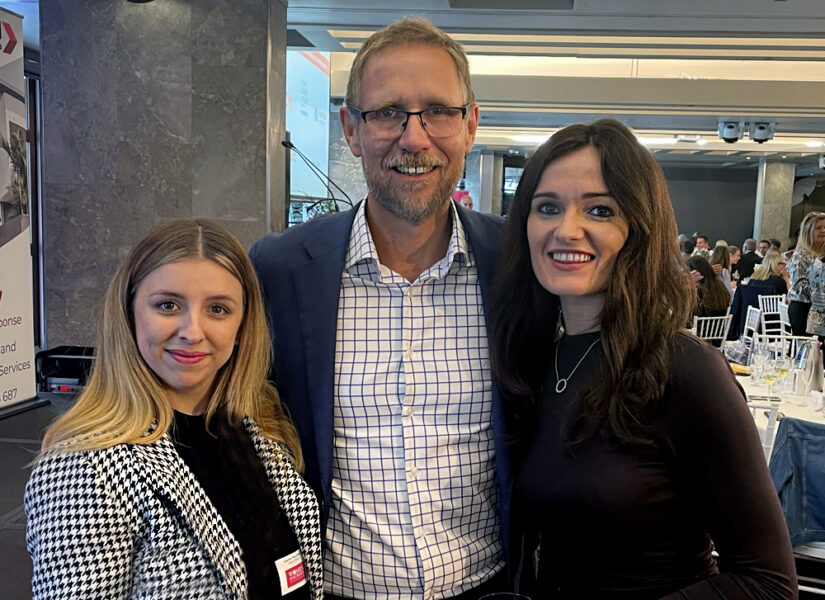 Haylo team members Lauren Hurcombe and Danielle Marshall attended the Women In Insurance NSW Autumn Luncheon last Thursday in Sydney.
It's always a great industry event and last week's was made more so with the incredibly humble and inspiring Dr Richard Harris as the guest speaker.
Richard was the anaesthetist and cave diver that gained worldwide renown for helping rescue 12 boys and their coach stranded deep within a flooded cave system in Thailand in 2018. For his heroic efforts he was named Australian Of The Year in 2019.
At the event Richard shared his cave diving/rescue experiences and remarkable journey, and reflected on the high-pressure situation, resulting mental and physical challenges and the impact that this had on the team's personal and professional lives.
A humble person with a selfless attitude, we were privileged to spend time with Dr Richard and left the event feeling very inspired.
About Women In Insurance NSW
The Association for Women in Insurance organises five major events each financial year. The events are held within the Sydney Central Business District and take the form of luncheons, breakfasts and cocktail events. If you'd like to attend future events and want to enquire about join their association then please visit their website: