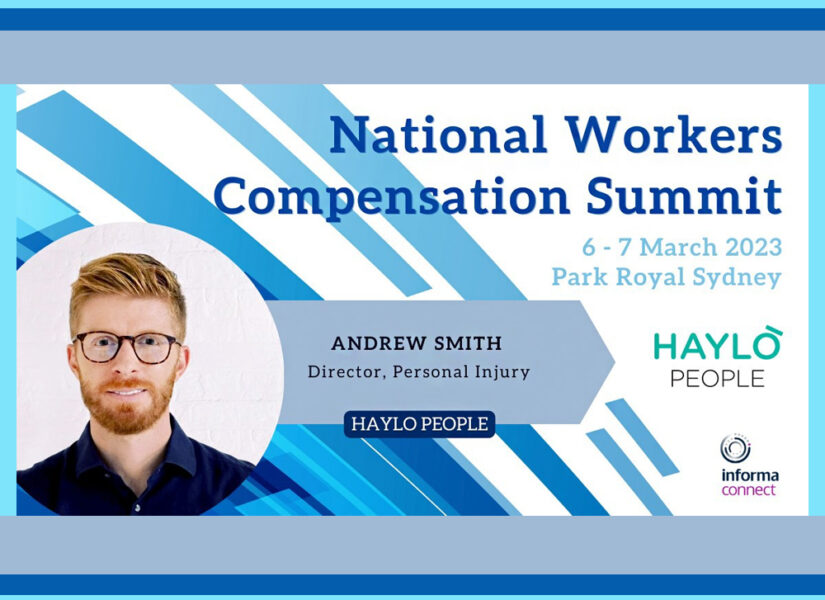 Our Co Founder and Director of Personal Injury Andrew Smith will be presenting at the 24th National Workers Compensation Summit in Sydney this March (2023). His presentation is titled 'Talent Intelligence, Understanding Workforce Expectations'. It will include the following topics:
Preview and insights from Haylo's Workers Compensation Talent/Salary Insights Survey for 2023.
Current talent trends seen within Workers Compensation, including key differences across state lines.
How to differentiate yourself and become an employer of choice?
About the Summit
The way in which we work is changing, and so too is the place, and how often we work there. Automation is increasing, new forms of work are emerging and hybrid workplaces are now commonplace. One constant though is that employees continue to be injured carrying out their work.
The 2023 Summit will look at the evolving workplace and asses how current workers' compensation schemes reflect modern times. How well do schemes cater to psychological injuries, and how effective are workplace well-being programs in preventing harm? As the political landscape changes, we will analyse WHS policy development and assess their likely impact on workers' compensation and the health and safety of all workers, irrespective of how, when, and where they work.
To find out more and to attend, please click on the following link:
www.informa.com.au/workerscomp